Shale shaker for solids control are devices that remove drill cuttings from the drilling fluid while circulating and drilling. There are many different designs and research into the best design is constantly ongoing since solids control is vital in keeping down costs associated with the drilling fluid.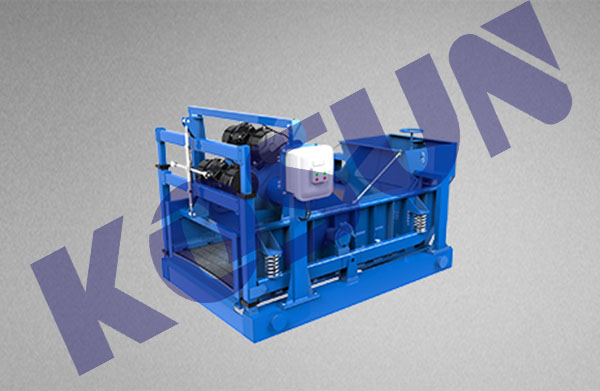 The basic design consists of large, flat sheets of wire mesh screens or sieves of various mesh sizes that shakes or vibrates the drill cuttings, commonly shale shaker, across and off of the screens as the drilling fluid flows through them and back into the drilling fluids processing system, often called a mud system. This separates the drill cuttings, often called solids, from the drilling fluid so that it can be recirculated back down the well bore. In oilfield industry,linear motion shale shaker are widely used for drilling mud solids cotrol of oil gas well drilling for rig.
KOSUN Linear Motion Shale Shaker is especially effective while drilling top-hole sections where heavy and high-volume solids are usually encountered. In these intervals, shakers may generate powerful G-forces and its effective vibrating motion can quickly remove the dense solids from screens and particles from wells.
KOSUN  Linear Motion Shale Shaker  are  ideal  for high-capacity processing and the compact and easy-to-service design makes them a perfect choice for fast conveyance and heavy loading in tough drilling conditions. When drilling top-hole sections  or  while  heavy-volume  solids  are encountered, in these intervals, shakers are required to generate high G-forces to effectively move high-capacity drilled solids across the screens.
China manufacturer KOSUN Solids Control offer the world with drilling mud shale shaker equipments. We are an exporter of drilling fluids shale shaker for Indian, Russian,middle east.etc. Buy Linear motion shale shaker from China manufacturer. Your best shale shaker deal starts here.
Kosun- China Solids Control Leader&Drilling Waste Management Expert
Tel.: +86 29 87304914
Email: sales2@adkosun.com
Contact person: Lily Wang
Online consulting: