KOSUN Drying Shaker,dryer Shaker is used to recover the mud from drilling cuttings,so as to reduce the liquid/oil content drilling cuttings to as low as about 10%(w/w) and recover part of the drilling mud,so that the drilling cost can be reduced and the drilling waste volume can be cut down,for the purpose of reducing environmental pollution.The Hi-G Drying Shaker,dryer Shaker suitable for both of WBM and OBM.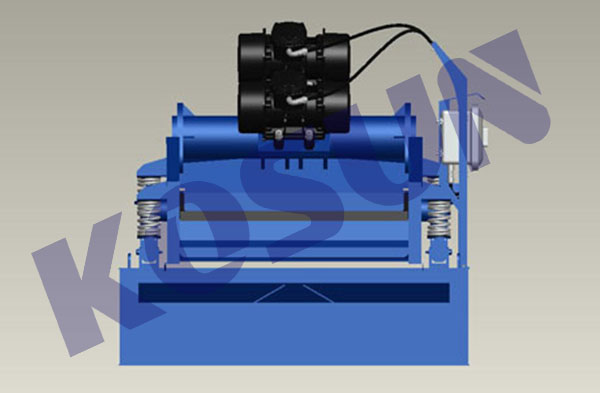 Features of Drying Shaker, dryer Shaker:
High G-force vibration intensity (adjustable as per working conditions);
Make drilling cuttings more dryer;
Weir type feed box is more applicable to on-site process;
Fast drilling cuttings conveying speed and high handling capacity;
Screen frame tilt angle can be adjusted from -1° to 5°;
Rapid screen tensioning system ensures easy screen replacement.
Advantages of Drying Shaker, dryer Shaker:
-Low maintenance dryer reduces operational costs.
-Wedgelok system allows for quick screen changes.
-Centrifugal pump and spray bar unit built into the fluid recovery tank.
-Single shaker unit is mounted in a four sided shale bin.
-Dual Shaker unit is skid mounted for easy, cost effective transport.
-Includes an auto-pump feature to prevent potential spills.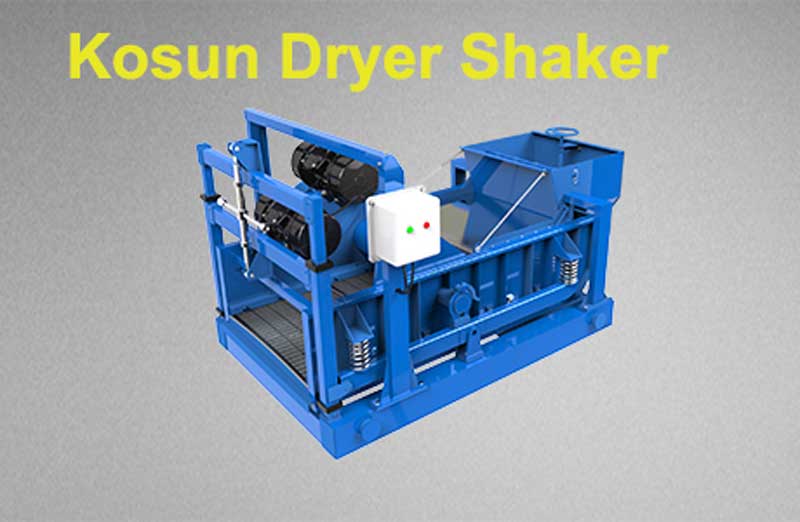 KOSUN's solids control and waste management solutions can provide a closed-loop, zero discharge system to meet all your needs when it comes to location, budget, safety and environmental requirements. KOSUN offers premium linear motion drying shaker to ensure a fast and efficient turnaround time on your fluid recovery process. The linear motion drying shakers are a multi-functional drilling fluid cleaner that is equipped to handle varying drilling fluid viscosities and remove solids from your drilling fluid. It is designed with a high g-force and pretensioned screens to optimize the flow of drilling fluids. It provides a cleaner reclaimed fluid that can be utilized back into the drilling fluid program.
Kosun- Solids Control Company/ Drilling Waste Management Company