Shale Shaker
Shale Shaker is the most important device for the drilling industries as it magically removes all impurities and solid waste from the liquids required for business. This device is simple in concept, but it is comparatively difficult to use efficiently. The smaller particles can easily be removed from the machine's screen but larger particles require time and patience.
Earlier, It was evident that only a single Shale Shaker could effectively be used for the entire business but now owing to higher modern efficiency, drills can have as many as four shakers. The upper strata of drilling speed and cutting can handle extreme pressure. However, shale shaker screen should be regularly scrutinized for failure to operate. Timely detection of any flaws and replacement would ensure a long life of the Shale Shaker.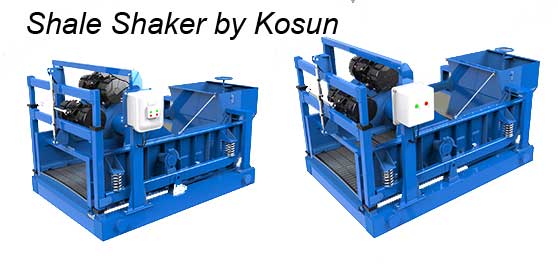 There are two keys to successfully operate the device;
1- Disassembly of the Vibrator
2- Re-assembling of the Shale Shakers
•    The whole process can be technically difficult but if followed systematically, it can become an easy task. Firstly, disconnect the power to electric motor and switch of the open position. After that, you will need to drive pulley and remove the motor. Thereafter, you will need to remove the counterweight from both the ends of vibrator shafts.
•    Begin loosening the support bolts of and V-Belts under the motor. Remove the counterweight using screws and later remove the collars, cartridge caps and retainers
•    The retaining ring should be removed only from the drive side, strike on one end of the shaft using a hammer or a block of wood, it should become easier after completing this process
•    If it continues to give trouble, the cartridge should be immersed from inside by striking the shaft again using the other end.
•    Check the bolts for fastening of the vibrator. The bolts should be tightened to 210 ft lbs.