Shale Shaker
Shale Shakers are highly effective, environment friendly, cost effective, and error-free. However, they need only specialized personnel and professionals to work properly.
It is a boon for industries of 21st century, all the industries that operate in natural and non-renewable sources of energy need a Shale Shaker. They can be widely used in oil and gas industries. Drilling and Mining Industries are also in dire need of Shale Shakers. Another industry that makes use of Shale Shakers is a coal cleaning industry.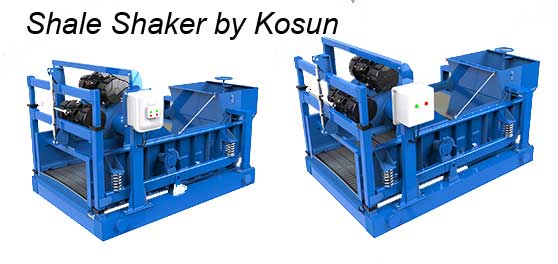 Without the help of Shale Shakers , all these industries could face trouble and huge expenditure incurred in procuring the oil and gases through the tedious and time-consuming processes. The very first step of drilling begins with a Shale Shaker. The machines operated to separate the solids from the liquid.
The fluids, which are otherwise disposed and considered of no use at all, are wonderful lubricants and cooling agents for the Shale Shaker. The only negative aspect of the fluids is chemicals mixed inside them that would be present in water and oil based solutions irrespective of their unique qualities.
A Mud Cleaner is a comparatively more traditional device, which separates finer particles of the mud from larger particles effectively and efficiently within a limited period. Their expertise lies in removing extremely larger particles which could be as large as 100 micrometers.. It can work efficiently and cleanse as much as a few gallons per minute if followed and scrutinized under professional personnel.
Mud Cleaners have their own disadvantages and shortcomings. They do not work well in certain conditions such as one where particle sizes may differ largely. They work perfect when there is an even size and texture of mud throughout. They stand out for being economical and easy to operate as they do not have many rules book to be followed.