KOSUN S™ series shale shaker types consist of linear motion shale shakers and Balanced Elliptical Motion shakers.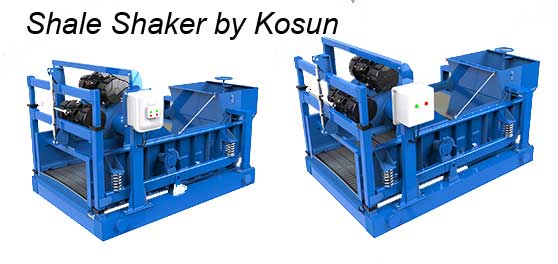 Linear Motion Shale Shaker of Kosun is especially effective while drilling top-hole sections where heavy and high-volume solids are usually encountered. In these intervals, shakers may generate powerful G-forces and its effective vibrating motion can quickly remove the dense solids from screens and particles from wells.
Features of Kosun's Linear Motion Shale Shaker:
-G-forces linear motion up to 7.4 G ( adjustable depending on the situation )
-Hi-speed conveyance of cuttings
-Higher processing capacity
-Able to process heavier solids loads
-Enhances cuttings processing volume
-AWD device is adjustable from -1°~5°
-Single side shale shaker screens tension system to easily change the screen
-Shale shaker feeder can be weir feeder or box feeder
Balanced Elliptical Motion Shaker Usage: In drilling top-hole sections where heavy, high-volume solids, it can remove viscous solids and eliminate larger particles in drilling fluids.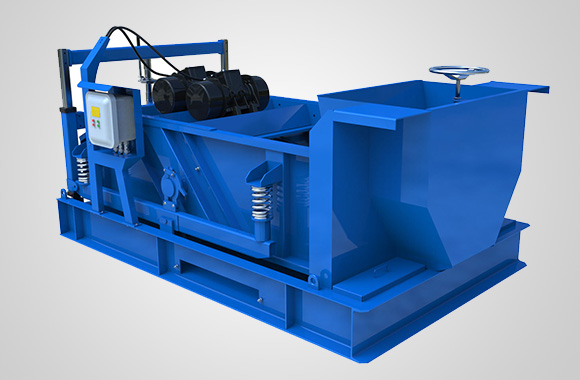 Balanced Elliptical Motion shale Shaker Features & Benefits:
Uniform elliptical motion at all points on basket
G-forces ( 6.5G's maximum )
Optimizes solids removal
Maximizes drilling-fluids recovery
Extends screen service life
Deck angle adjusting device from -1°~5°
Single side shale shaker screens tension system to easily change the screens
Shaker feeder can be weir type and header box(Editor:Kosun Lily.Wang)
Kosun- China Solids Control Leader&Drilling Waste Management Expert
Tel.: +86 29 87304914
Email: sales2@adkosun.com
Contact person: Lily Wang
Online consulting: