The most drilling projects are the oil and gas drilling. However, these fluids are prolific in the alpine, desert or Gobi deserts. What they all have in common is the lack of water, but drilling is actually a very water-consuming Engineering, so in the drilling process how to use and save water is a very important issue. Drying shaker is a device commonly used in well sites to recover liquid phase.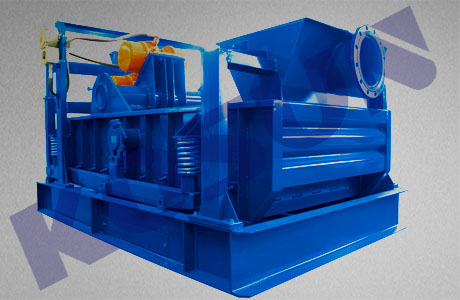 Drying shaker is a linear motion shale shaker. During drilling waste disposal, drying shaker is used to recover the liquid phase adsorbed in the drill cuttings excluded from the main vibrating screen and hydrocyclones. This method of recovering the liquid phase is particularly suitable for oil-based Mud. It can effectively reduce the mud waste.
Compared with the main shale shaker, the drying shaker cloth will be finer. Due to the drier cuttings passing through the vibrating screen are relatively dry, the speed of the screen flowing through the screen is slow, and the strong vibration force can recover the cuttings to the maximum extent Of the liquid phase.
The drying shaker can be used in combination with any equipment in the solides control system, such as linear motion shale shaker, desander, desilter, and so on. The solids removed after the combination of these devices and then passed through a fine mesh sieve shaker to recover the liquid phase adsorbed on the solid phase. All the equipment is combined into a drilling fluid cleaning system in line with the main vibrating screen Drilling fluid tank.
As the de-hydration system is usually applied flocculation, coalescence and other units, resulting in the liquid phase containing colloidal particles, so when excess liquid phase is recycled into the circulatory system, we must regularly detect the performance of the drilling fluid. Large amounts of colloidal particles may accompany the liquid phase into the circulation system affecting the plastic viscosity, dynamic and shear forces of the drilling fluid. (Editor:Kosun Lily.Wang)
Kosun- China Solids Control Leader&Drilling Waste Management Expert
Tel.: +86 29 87304914
Email: sales2@adkosun.com
Contact person: Lily Wang
Online consulting: